Groundstrokes - The Background and Experience
ECB

Level

III

Advanced Coach

Our coaching programmes have been carefully geared to suit each player level and devised alike for those ambitious for Representative County honours at both Junior and Professional level, those enjoying the game at either a League or a Leisure level, and to all colts age groups.
Russell Wyatt, a widely acknowledged, experienced ECB Level III Advanced Coach, has developed his cricket coaching methods for over 20 years through Youth and Senior levels at Representative County, Club and Schools. A wide range of cricketers from individual players to cricket teams, cricket squads and clubs have developed their game to significantly higher levels benefiting from his innovative techniques and individually detailed attention.
In addition to working alongside some 30 professional test and county players and coaches, Russell Wyatt has coached many hundreds of individual cricketers, helping them progress to county youth, national representative and premier league levels, including over 35 national regional age group and county players. That list continues to grow each year.
Coaching CV

Russell Wyatt's cricket coaching CV includes:
Coaching all ages and abilities of cricketer: from experienced player to exuberant youthfulness to the newcomer and the young, from the professionally ambitious to league or leisure cricketer.
Establishing respected youth structures at two senior league clubs.
Head-hunted by a premier league club to develop a ground up youth structure. This became a standard-bearer and model for youth development securing numerous county honours and achievements and continues to this day.
Coaching in the influential Shepherd Neame schools programme.
Premier League Club coaching with senior and youth players, underscored by appointment as County Squad and Elite Player Development Coach.
Senior County Youth Coaching roles, including Lead Coach for Winter Squad Programme, Elite Player Mentoring Programme Coach, and Lead Coach in the development of Elite County and National Regional Representative Players.
National Champions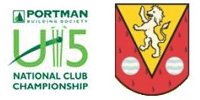 Russell Wyatt (with the help of many valued colleagues) has been proud to work every year summer and winter, coaching the Premier Division, Tunbridge Wells Cricket Club. Pre-eminent amongst youth structures in the South East this club has secured numerous year on year league and county honours at all age groups.
This work culminated recently in the highest pinnacle of youth cricket, as ECB Under 15 National Champions.
The Tunbridge Wells Under-15s performed at top level right through a season-long tournament containing over 1,600 of the country's top clubs. They triumphed in the August sunshine to become Under 15 National Champions in the prestigious ECB National Portman Cup Tournament – The highly coveted trophy was presented by one of Englands foremost and successful captains – Nasser Hussain.
Russell Wyatt is both proud and privileged, in a long association with Tunbridge Wells Cricket Club, to be continuing with this valuable work.