a warm welcome to our Coaching Programmes Structured for you - optimised for individuals - groups - teams or squads
Coaching Programmes for our many participants 'at all ages and stages' have been geared to account for and suit each player's individual performance level, requirements and ambitions.
An important part of our coaching provision is the ongoing assessment of innovative contemporary coaching method and resources. Combined with extensive coaching experience at regional and county levels – these, have over many years and ongoing, continue to provide value benefits to all our participants.
Our regular coaching is always in the development of the widest range of skills for all who play – those who enjoy Competitive League cricket both adult and junior, those who, while enjoying the game at a Leisure level, would nonetheless wish to sharpen their options, those who have been away from the game, and to all Club and County age group players. Finally our long standing County associations also underscore our more intensive programmes presenting high skill enhancements relevant to those playing at or ambitious for County honours at Junior – Youth – and on to Professional level.
Our Willowmasters Cricket Coaching Mission – for You is:
Coaching for Advantage . . . . Delivering Achievement
Our aim is to develop your skills so that you can meet with confidence the opposition challenges to your ……
*technical ability
*tactical resources
*mental resilience
Our programmes delivered throughout Kent – Sussex – East Surrey – and South East London – are structured and targeted at your personal ambition – whether you are committed to selection at Regional or County Representative levels, Senior League or Youth League, Club Adult cricket – Club Junior or Schools cricket.
Cricket Coaching – For You.
Willowmasters drawing from experienced ECB Level III and accredited coaches offers a wide-ranging and flexible programme of detailed cricket coaching for individual players and squads. We work throughout Kent, Sussex, East Surrey and South-East London. Find out more about our cricket coaching courses.
Proven Success – Targeting your Goals
For many years virtually every one of our participants have been able to take pride in their advanced performances and successful seasons. Amongst our high achievers, in addition to those selected at either full County or National Youth level, two of our younger participants have recently earnt County Contracts – another of our quality players, having already beaten his school's runs record set in a season by a current first class Surrey professional, has set an astounding Youth League record of 160 in one 22 over innings -
5 of our participants in 5 innings have scored over 750 runs, each with centuries – one of our most talented players has scored over 1000 runs while taking over 30 wickets at representative and league level. Another developed into his 1st team's top league batsman. A recent season best was over 1,500 runs with 3 hundreds and 12 half centuries. Amongst the Bowlers two still in their teens are moving up as Premier Division Opening Bowlers. Find your own place in your personal 'Hall of Fame'. Check our Newsletter and cricket coaching successes.
Our Experience – Your Advantage
Draw from extensive knowledge gained working with – alongside – and in the company of – highly respected County Coaches – County Players and International Test Stars.
Foremost amongst many in their skills imparting knowledge, understanding and insights have been
farsighted, technically innovative international coach, Test and County All Rounder Bob Woolmer (England/Kent – Coach Warwickshire County – South Africa/Pakistan)
elegantly stylish Test and Provincial opening bat Darryl Cullinan (South Africa/Derbyshire/Kent)
consummately professional Ashes winning Test and County Wicketkeeper Geraint Jones (England/Kent)
technically precise, verbally succinct Test and State Leg Spinner Terry Jenner (Australia/SA/WA – International Spin Coach/ Shane Warne Mentor)
wristily dextrous Test and State Leg Spinner Peter Philpott (Australia/NSW – Coach Sri Lanka)
composed Test and Provincial Opening Bat John Wright (New Zealand/Derbyshire/Kent – Coach Kent County – India National)
internationally experienced, Paul Farbrace
energetic Left Arm Spinner Test and County Min Patel (England/Kent)
enthusiastic Test and County Leg Spinner Ian Salisbury (England – Surrey/Sussex/Warwickshire)
ebullient world's fastest (100mph) Opening Test bowler Shoaib Akhtar (Pakistan)
energetic and pacey Test and County opening quick Dean Headley (England/Kent)
bustling, pacey Test and County opening quick Martin McCague (England/Kent)
busy left arm County spinner Rob Ferley (Kent/Notts)
resourceful County batsman and spinner Raj Sharma (Derbyshire)
noted member of famous cricket family, Test and County swing bowling all rounder Richard Hutton (England/Yorkshire/Transvaal)
noted member of famous cricket family, top order batsman, seam bowler and County Captain Ben Hutton (Middlesex)
Your programme will incorporate that cumulative wisdom plus extensive experience of coaching Elite County and Regional and National players. Find out more about our cricket coaching CV.
Your Ambition
Your strongest drivers AMBITION and MINDSET pave the way to …… higher achievement
Our aim is to provide you with ………. RESOURCES for SUCCESS
With Best Cricketing Regards
Russell Wyatt
ECB Level III Advanced Coach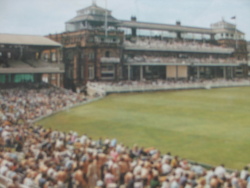 from top flight professional : ......to dedicated amateur : ...... Each determines their journey …
Locations
Cricket Coaching is conducted throughout Kent, Sussex and East Surrey and also, by arrangement, further afield. The following is an indicator of areas. Wherever you are, though, we can accommodate your location — so plan for success and book those vital sessions:
Kent

Ashford
Beckenham
Canterbury
Paddock Wood
Sevenoaks
Tunbridge Wells
East Sussex

Eastbourne
Hastings
Lewes
Heathfield
Wadhurst
Uckfield
West Sussex

Brighton
Burgess Hill
Crawley
East Grinstead
Haywards Heath
Horsham